Flooring For Dogs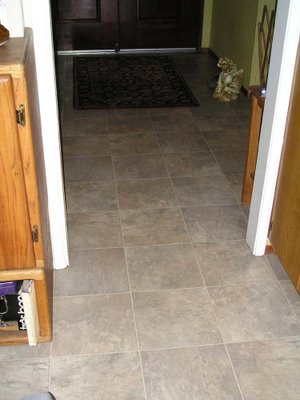 Kitchen/hallway flooring (click image to enlarge). Mannington Naturals African Slate.
There's useful info currently being posted on
The Bay Team forum
about what kind of wood or laminate flooring would be best for dogs. I'm sticking my nose in about sheet vinyl flooring; here's a photo of mine.
Complete list of labels