Keeping Warm Last Weekend
SUMMARY: Photos from a friend from the Dec 13-14 USDAA trial.
When Mom's cold, the kids have to wear sweaters. Boost has become accustomed to the concept.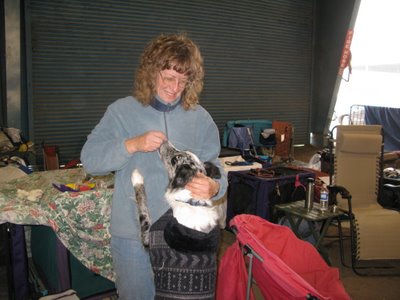 I worked score table most of the weekend. Can you tell it was cold just by looking at us?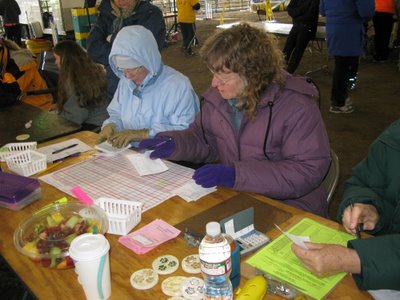 Labels: photos, weather-climate
Complete list of labels