Gamble Trends to Practice
SUMMARY: Two gamble maneuvers from recent competitions to practice.
Gamble maneuvers sometimes seem to run in trends. Here are a couple trends represented by three gambles seen this year here in California. None of these had very high success rates. Tika, whom I'd have thought would send well across a jump to a tunnel through a box (formed by Aframe and another obstacle), went from #1 to #4 in both those gambles. And although we can do wraps from tunnels to contacts when I can get in there with them, neither of my dogs can do them at a distance--the trick seemed to be to get them to run straight out of the tunnel and then turn them, rather than trying to turn them immediately out of the tunnel like you might close in.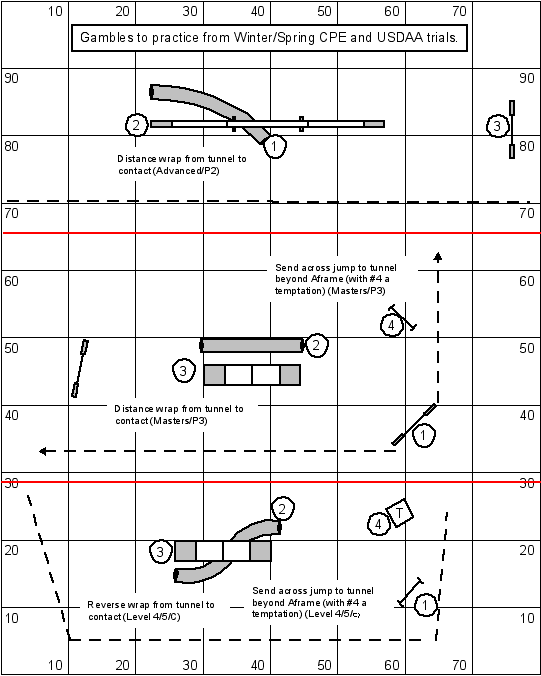 Labels: course maps, Gamblers
Complete list of labels