Diagrams for Yesterday's Post
SUMMARY: I knew it would be hard to explain without pictures.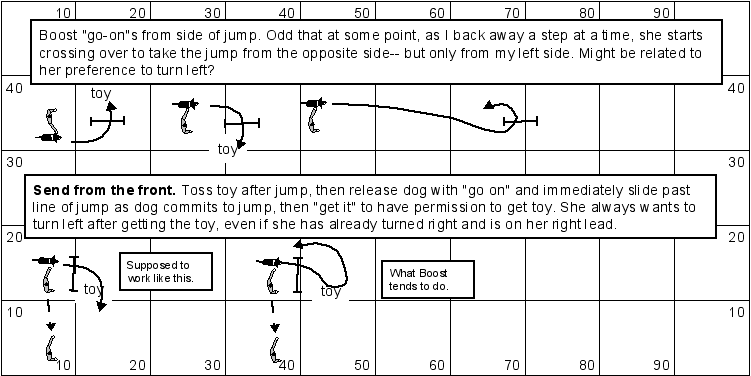 Note that the second case is one-sided only; if she's on my right and so is supposed to bear left after the jump, she correctly does so. And it's funny because the second case is really the same thing as the first case, if one were to gradually rotate the jump (or one's position in relation to it) around the clock 90 degrees. Hmmm. Something else to try--see at what angle the left-turning thing begins to manifest.
Labels: Boost, course maps, jumps-jumping-bars, sends
Complete list of labels